adobe camera raw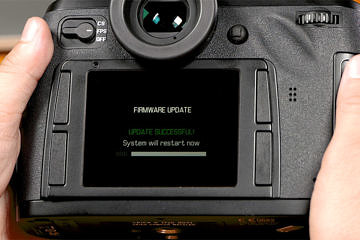 Yesterday, Adobe has declared their newly release Camera Raw 9.9 for Creative Cloud clients that supports newly launched Camera and lens profiles released by various companies. With its new edition of Camera Raw 9.9, Adobe was able to handle number of bugs that includes uncommon crash through JPEGs with Zeiss Batis 85mm lenses, able to erect a bug issue.
The newest edition of Camera Raw 9.9 adds accompaniment of the following cameras;
Fujifilm GFX 50S
Fujifilm X100F
Fujifilm X-A10
Fujifilm X-T20
Canon PowerShot G9 X Mark II
Leica M10
Panasonic DC-FZ80
Panasonic DC-GF9
Panasonic DC-GH5
Panasonic DMC-TZ82
Olympus E-M1 Mark II
Phase One IQ3 100MP ("S" compression mode not supported)
Casio EX-ZR3200
The latest update also provide support for another 28 lens profiles. The full list can be found by clicking here.
The existing users who already using Camera Raw can go for update to the new version by selecting the 'Help' menu in the application, then 'Update.'