Recently, Sony has launched Sony A7R3 that is their newest high-resolution full frame mirrorless camera. Similar to recently launched by Nikon D850, it is well combined together by very fast autofocus system with high resolution to an extent that we have not seen recently.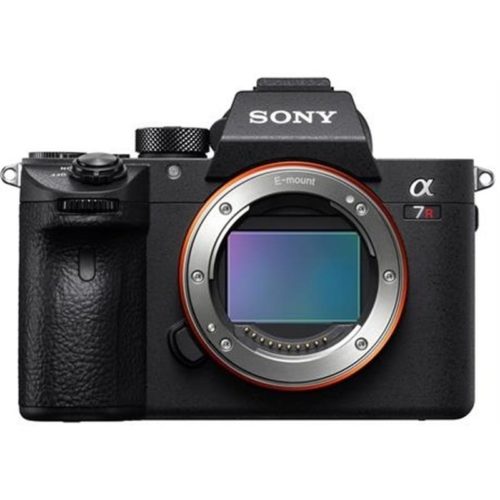 Just as its predecessor, Sony A7R3 is built around 42MP BSI CMOS sensor, but along with that it can shoot with fast frames per second that is @ 10fps which is very incredible.
Moreover, it can be understood as an A7R2 that combines many of the features from the Sony's fast action packed a9. That make it faster processing in short time duration, autofocus at very high speed, improved ergonomics and griping along with insertion of much larger battery in comparison to its predecessor. The ergonomics are so refined and changes are subtle, that make it very quickly combine to produce a highly capable and very usable high profile camera.

The main features of Sony's A7R3:
42MP BSI CMOS sensor
Faster, lower-noise image processing
10 fps shooting with full AF, 8 fps with 'live' updates between shots
3.69M dot (1280 x 960 pixel) OLED viewfinder
Improved autofocus, including more tenacious Eye AF mode
5-axis image stabilization, rated at 5.5 stops (CIPA) with 50mm lens
4K footage from 'Super 35' crop region oversampled from 5K capture
Video AF less inclined to refocus to background
'Picture Profile' video gamma/gamut modes including S-Log2 and 3
Twin SD Card slots (one UHS-I and one UHS-II compatible)
Bayer-cancelling multi-shot mode for improved resolution
True 14 bit uncompressed Raw, even in continuous drive mode
Use of phase detection (including Eye AF) at 3 fps with adapted lense
Sony says the a7R III is based around the same 42MP back side illuminated CMOS sensor as its immediate predecessor, so doesn't gain the full speed advantages of the a9's Stacked CMOS chip (in terms of AF performance, continuous shooting rate or reduced rolling shutter in video and electronic shutter mode). However, the adoption of the processing systems, algorithms and refinements introduced on the a9 all have their benefits.